(The SWITCH Roundup is an ongoing daily article showcasing recently released noteworthy titles on the eShop. New games are updated as soon as possible, so check back often.)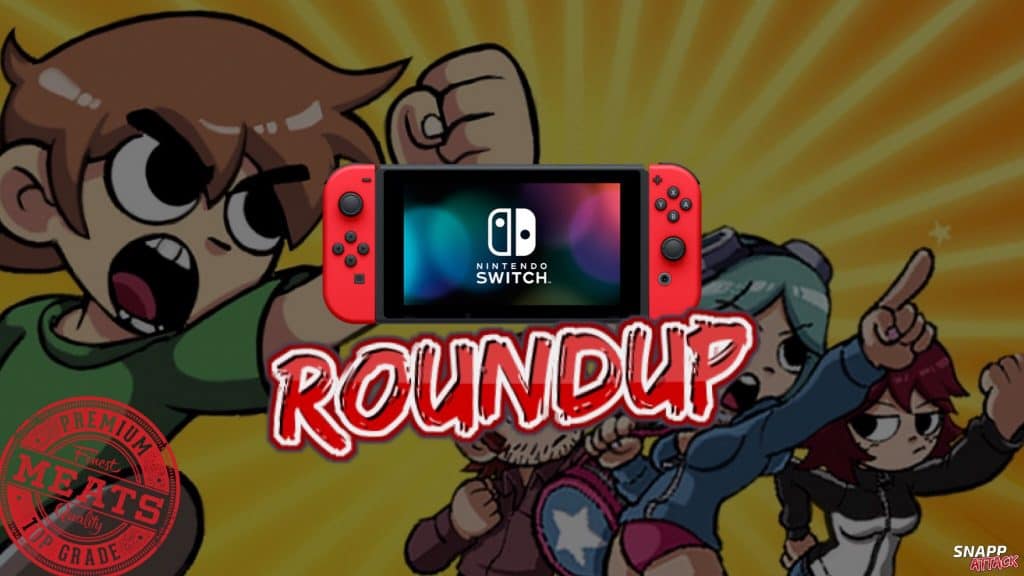 IT'S ANOTHER NEW RELEASE WEEK ON THE eSHOP GLITCHES!!
Last week we had a fairly slow week for new Switch games. We still had a few gems that are worth checking the Roundup on if you missed it. This week is already looking like it's shaping up to be a decent week. Definitely a lot more games releasing. So let's get this damn thing started! Here's this week's Switch Roundup!!
---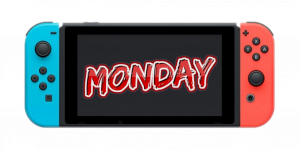 Recalling the genre's 64-bit heyday, this is wrestling that puts the fun first – filling the ring with as many wrestlers as you can handle and letting them loose with freestyle animation where anything could happen at any moment. Design matches before your very eyes with the intuitive setup process, and tag in up to 4 controllers at ANY time for old school multiplayer!
---
Knight with Tactics is a game where you need to move your knight in such a way so that it can reach your enemy and eliminate it quickly. You can't always destroy your enemies right away, sometimes you need to get your weapon, so there are a variety of puzzles you need to try and go through. That brings in a sense of fun and immersion!
With Knight with Tactics you get to test your puzzle game skills, while also figuring out solutions on the spot. This is a creative, intense game that everyone in your family should play.
---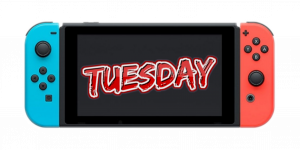 Battle for control of the afterlife in Epitaph, a competitive, fast-paced tactical game. Pick three Reapers, the aspects of death, and fight your opponent in real-time, cooldown-based combat. You'll control all three characters at once, sequencing their abilities and setting up explosive combos to decimate your opponent. But be careful – every time a Reaper dies, they come back stronger, so moving closer to victory will make your opponents even more deadly.
---
Dead Ground is a procedurally generated tower defense game with rogue-like elements. Each playthrough will offer randomly generated guns, skills and augments. You'll have to travel, collect scrap, water, manage your inventory and upgrade your base to survive!
---
You play as various Heroes in a world filled with Uncool Monsters. Your task is to fight these Monster by using Math. There are plenty of Dungeons that needs to be cleared and they get harder and harder! Level up and progress in the Campaign(s), or test your endurance in Endless Mode.
---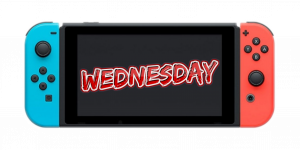 Cleverly mixing mystery and puzzle solving, The Pillar: Puzzle Escape ventures deep into an unknown world filled with riddling contraptions and scenic vistas. Explore islands that each offer unique environments and secrets to discover. Remain aware of your surroundings as they change and evolve like a lucid dream. With every challenge you overcome, you grow closer to escaping the mythical maze and waking up from the elaborate cage that's trapped you inside!
---
GetOverHere is a dynamic and competitive arena game that brings out the nostalgic feel of the 90's. The player takes control of a character with a hook gun, where his goal is to pull his enemies and finish them off.
---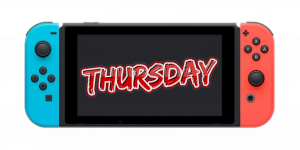 Complete Edition includes the remaster of Scott Pilgrim vs. The World™: The Game and its original DLCs: the Knives Chau and Wallace Wells Add-On Packs. Rediscover the beloved 2D arcade-style beat 'em up inspired by the iconic comic book series and movie, Scott Pilgrim vs. The World.
---
Commander Chaos, the most infamous Beatarain in this universe. Finally, he set his mind on the Planet Earth, and destroy the peaceful life of animals and vegetables. He use dark Beat Energy, and turn all the lovely vegetables into evil minions in a blink. They wreak havoc all over the world. Countless animal heroes have sacrificed. The evil purpose of Commander Chaos will succeed in an instant.
---
In the beginning there was nothing, only a chaos of dreams, out of which came Xary. It tried to understand people's nature and help them, but it's too young for that. Then you came along. Together, you can get to the bottom of this… Sometimes life tests us. The main characters of these stories will face many challenges, whether it be the illness of someone you love, a perilous journey or walking away from an abusive relationship. The solution is not always obvious and often frightening. Immerse yourself in three moving stories filled with pain, joy, fear, hope and triumph. My Hidden Things is a bold experiment: it's a mixture of a visual novel and hidden object adventure with unusual mechanics. You have not only to search for objects but also combine them to get the ones on your list.
The plot revolves around the dreams of several people you and Xary need to help. With your assistance, they can overcome their difficulties and stay human. The story is presented in a comic strip format.
---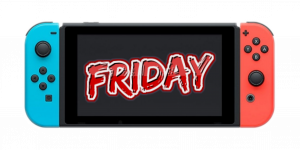 WRITHE transports you to an alternate '70s Thailand, where an endless horde of mutant sago worms terrorize the good people of Bangkok. Suit up and lock 'n' load- it's your duty as an exterminator to hold back this wriggling tide to the last breath. Blast your way through ceaseless swarms of grubs to a thumping industrial soundtrack, and throw yourself into an original arcade FPS that will test your mettle at every turn. Fight to survive for as long as you can and earn your place among top exterminators on the global leaderboards. WRITHE is about knowing when to run and when to gun in a desperate struggle for precious seconds.
---
CONGRATS TO ALL THE DEVELOPERS AND THEIR TEAMS THAT RELEASED A NEW GAME THIS WEEK!
NOEN (@hashtagNOEN)
🚨🚨(SNAPP Attack needs your help! If you can afford it, please support the site by joining our Patreon or donating to our PayPal. The future of SNAPP depends on it.)🚨🚨