Well, it looks like Bethesda is full of surprises today!
This afternoon, Doom 2 popped up on the App Store. It's a re-release of the game with 20 additional levels and local 4 player co-op/multiplayer. Then, if that wasn't enough. I jumped over to the Nintendo eShop and saw that the original Doom, Doom 2, and Doom 3 have all popped up over there!
This is all to celebrate the 25th anniversary of Doom that's been going on this year. I'm sure most of the fans have played the Doom franchise to death and this isn't the first time Doom has been on the App Store, but it is kind of cool to have these games available again digitally. Especially with the extra content added. The prices aren't too bad either with Doom 1 and 2 being $4.99 on both platforms and Doom 3 at $9.99. The original Doom has been out for awhile on the App Store, but has been recently updated for the celebration. Maybe we'll see Doom 3 eventually?
---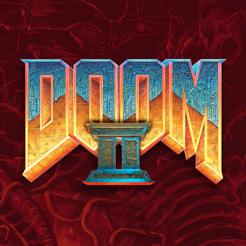 You can check out Doom on the eShop here.
NOEN (@hashtagNOEN)