(The SNAPP Roundup is an ongoing daily article showcasing the noteworthy mobile games released on the App Store. Newly released iOS games are updated as soon as possible, so check back often.)
Goooooood morning/afternoon/evening or whenever the hell you are actually reading this! It's a new release week on the App Store, so that means a brand spankin new SNAPP Roundup!
We're about halfway through October already. It's time to start getting SPOOKY! Anyway, we had a really solid week for new games on the App Store last week! Games like Super Arcade Racing and Xenowerk Tactics really tickled my peach. Hell, we even had a few new games on Apple Arcade! I know Crescent Moon has another title releasing this week, so hopefully we end up with another week like the last.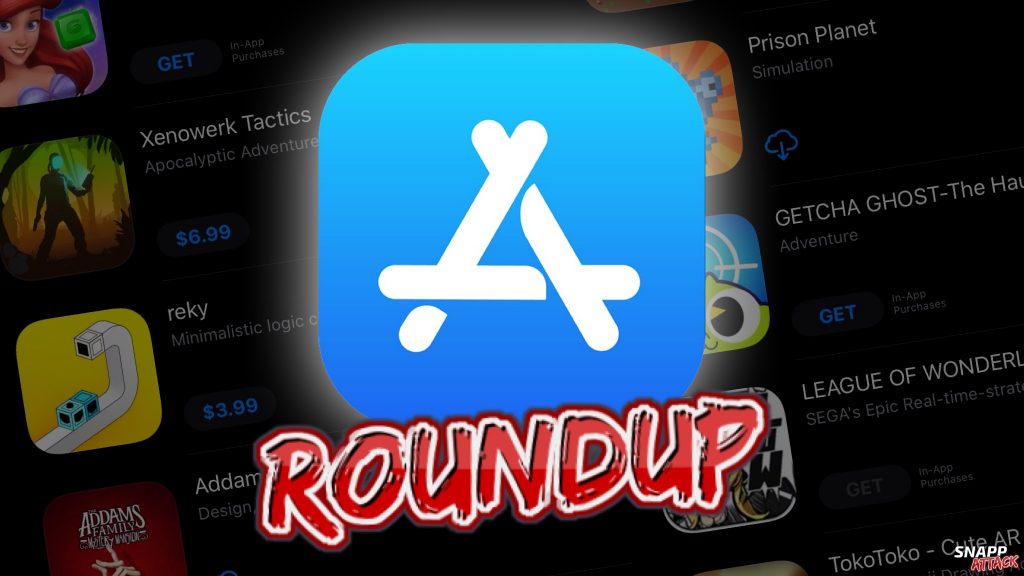 Anyway, let's get this party started. Here's this week's SNAPP Roundup!
(SIDE NOTE: We're doing things a little differently this week. Apple is messing around again on their end, so of course it's messing things up here. So, I'm just going to be posting the names of the game and link for now until Apple stops doing whatever they are doing. It may not look pretty, but it works! -hN)
---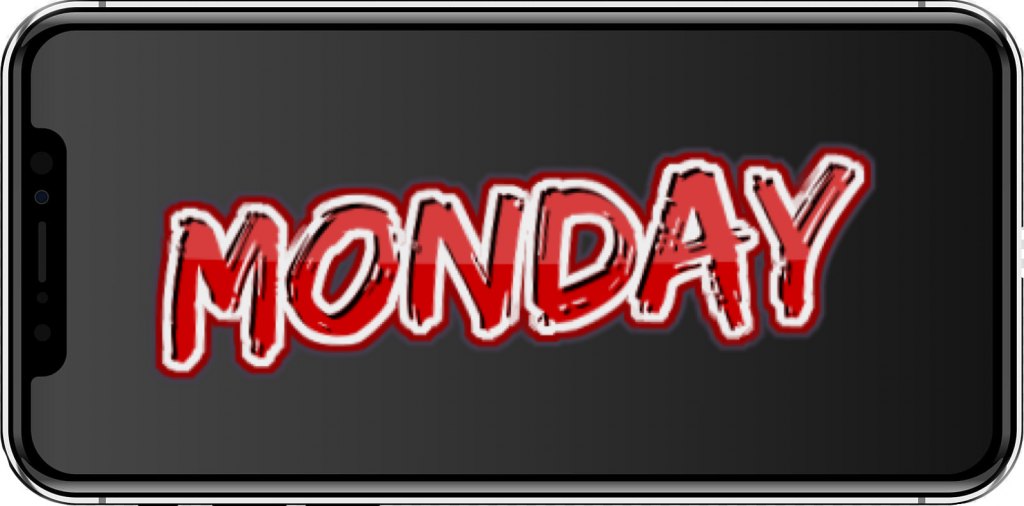 alone in space-JRPG by Bo Zhu
https://apps.apple.com/us/app/alone-in-space-jrpg/id1483189900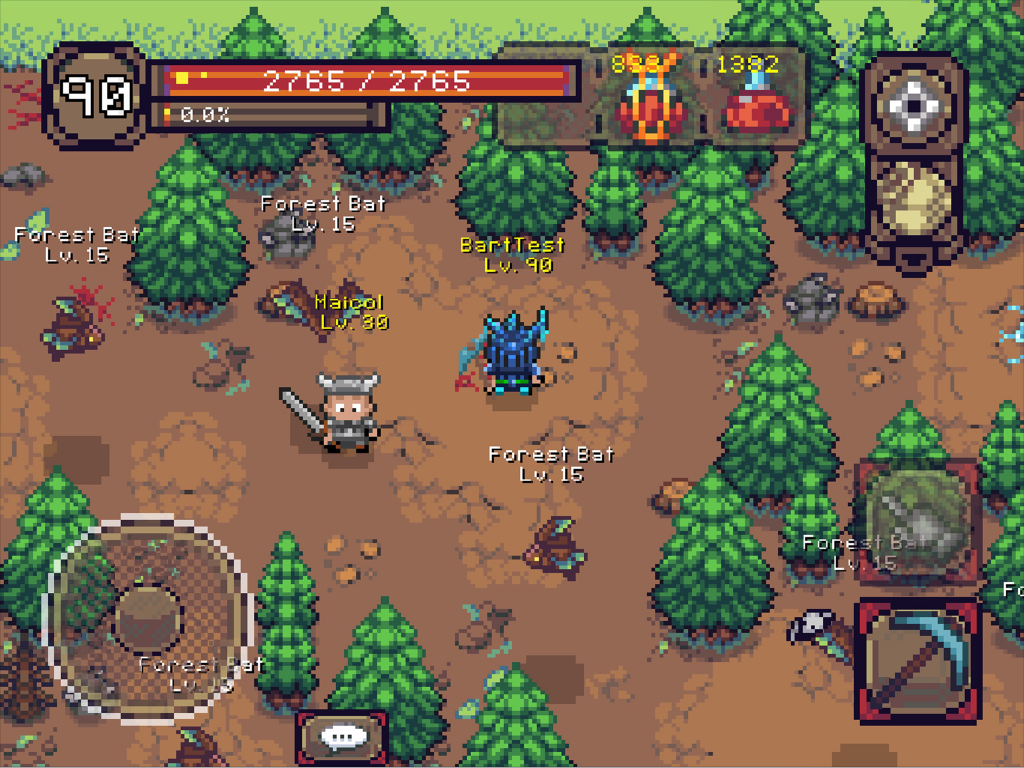 Curse of Aros by Bitgate, Inc.
https://apps.apple.com/us/app/curse-of-aros/id1444725838
The Last Hive by Phil Ferland
https://apps.apple.com/us/app/the-last-hive/id1481739451
Infinite Jonathans by Simple Machine, LLC
https://apps.apple.com/us/app/infinite-jonathans/id1445567442
Force Legend: Zombie Invasion by Wilson Chandra
https://apps.apple.com/us/app/force-legend-zombie-invasion/id1475439440
Gardenside by said hamzeh
https://apps.apple.com/us/app/gardenside/id1482963988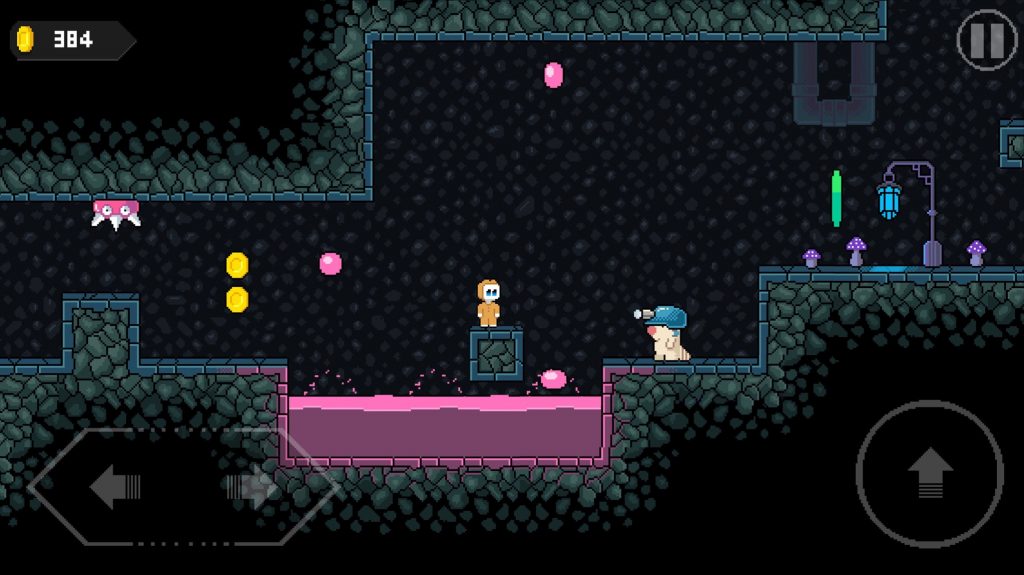 Spring Forever by Calin Lucian Sirbut
https://apps.apple.com/us/app/spring-forever/id1483172544
HardBounces by Gabrielle Pandora
https://apps.apple.com/us/app/hardbounces/id1483310456
Love-Bears by George Mason
https://apps.apple.com/us/app/love-bears/id1459205062
Stardust Battle: MOBA Royale by PlayStack Ltd
https://apps.apple.com/us/app/stardust-battle-moba-royale/id1291890252
Merge Worlds! by Grrr Game Studio CO., LTD.
https://apps.apple.com/us/app/merge-worlds/id1481799416
Ragdoll Royale by Spencer Cordes
https://apps.apple.com/us/app/ragdoll-royale/id1482996137
Jack: Snake Attack by Junkr, LLC
https://apps.apple.com/us/app/jack-snake-attack/id964716701
.Vacuum by Maxim Petrochenko
https://apps.apple.com/us/app/vacuum/id1483208247
Slime Battle – Funny RPG! by Xin Yu
https://apps.apple.com/us/app/slime-battle-funny-rpg/id1483019455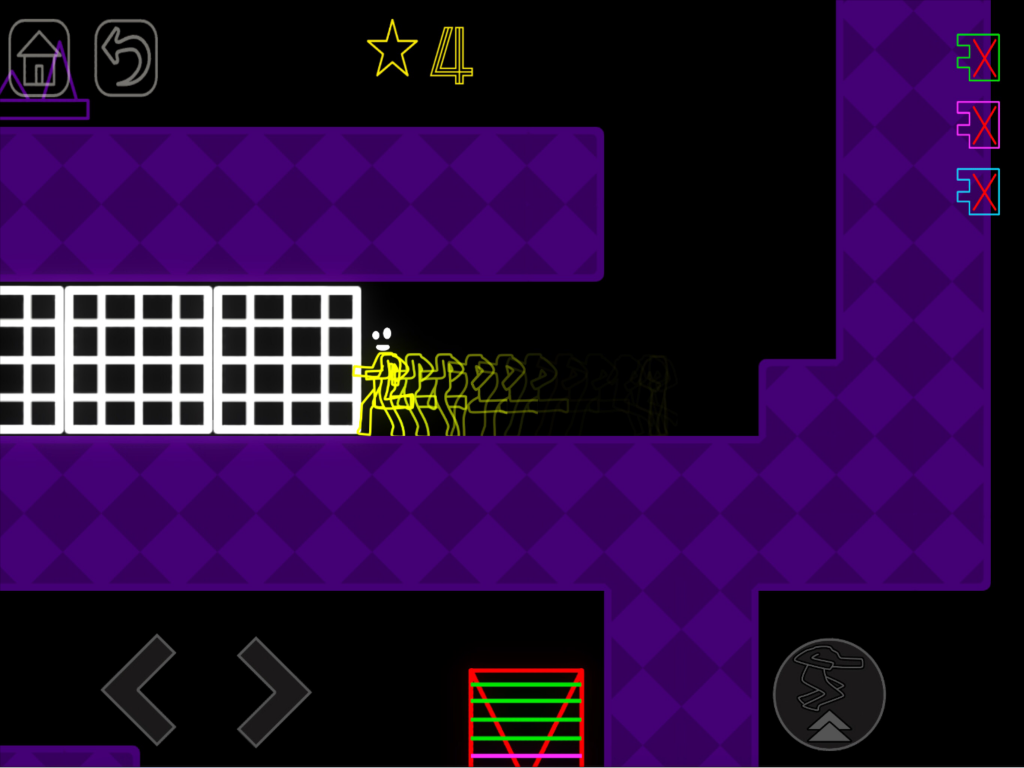 EL-K : Electric Key Head Man by RADIOBUSH PTY LTD
https://apps.apple.com/us/app/el-k-electric-key-head-man/id1451425702
Devil Tower Classic by zhou xiaolong
https://apps.apple.com/us/app/devil-tower-classic/id1483227920
Savior Quest by Dang Quoc Dat
https://apps.apple.com/us/app/savior-quest/id1483378666
TRIZ – Sacred Geometry Puzzles by Uladzimir Bakunovich
https://apps.apple.com/us/app/triz-sacred-geometry-puzzles/id1218736918
Smash Quest by Bite Size Games Ltd
https://apps.apple.com/us/app/smash-quest/id1483037930
Hamster Town by Super Awesome Inc.
https://apps.apple.com/us/app/hamster-town/id1465084468
Space Inc by Lion Studios
https://apps.apple.com/us/app/space-inc/id1479456312
Victor and Valentino by Guro Johansen
https://apps.apple.com/us/app/victor-and-valentino/id1480323729
Wrestle Up! by Hanna Davidziuk
https://apps.apple.com/us/app/wrestle-up/id1482772368
Pixel Path by AppyNation Ltd.
https://apps.apple.com/us/app/pixel-path/id1442526692
Scaredy Ghost by Alan Vitek
https://apps.apple.com/us/app/scaredy-ghost/id1482578488
---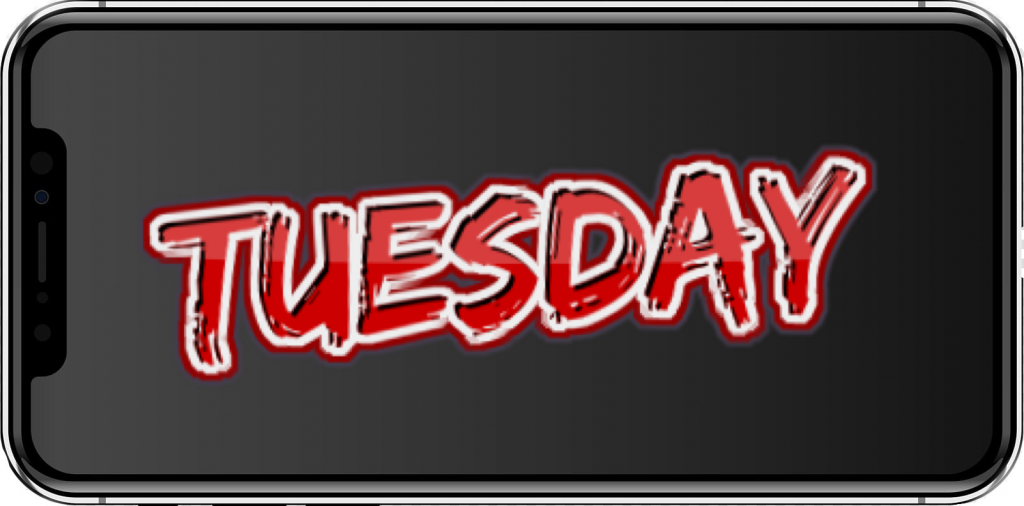 Shape Space by Stylianos Kiliaris
https://apps.apple.com/us/app/shape-space/id1483106455
Aesir: Epic of Everlight by lngame
https://apps.apple.com/us/app/aesir-epic-of-everlight/id1473080465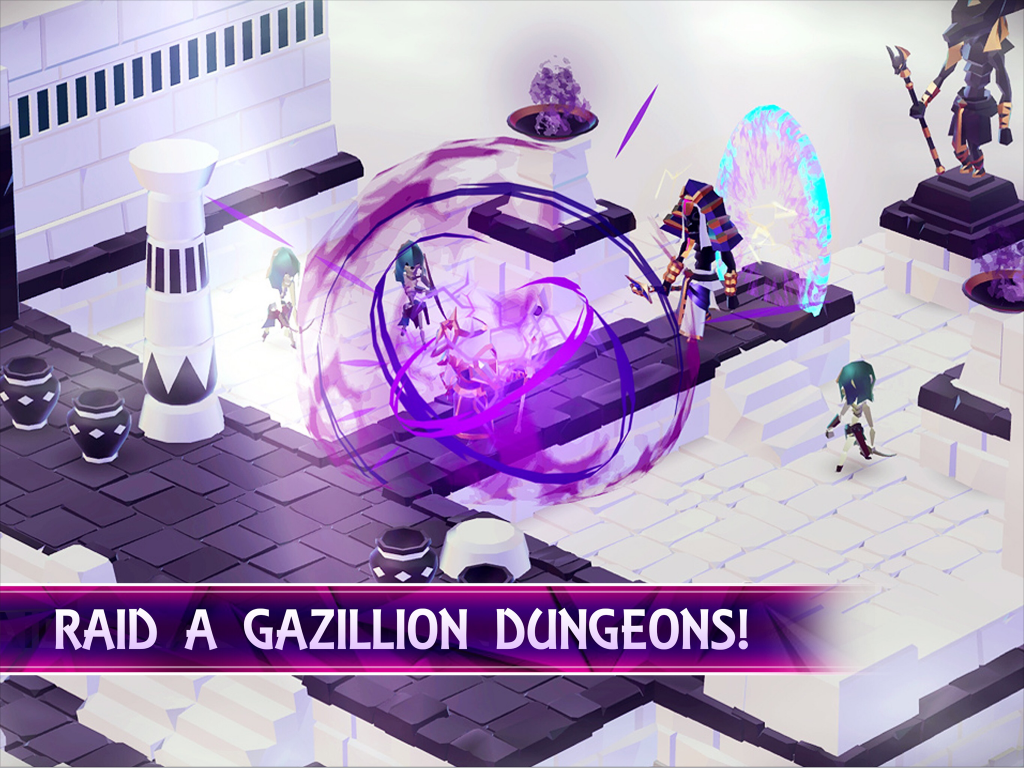 MONOLISK by Trickster Arts s.r.o.
https://apps.apple.com/us/app/monolisk/id1443189754
99 dead pirates by Andrey Chernyshov
https://apps.apple.com/us/app/99-dead-pirates/id1479304609
Active Neurons by Nikolai Usachev
https://apps.apple.com/us/app/active-neurons/id1481750822
Arena Allstars by Match Set Games LLC
https://apps.apple.com/us/app/arena-allstars/id1480509865
Word Cosmos by FreCre Inc.
https://apps.apple.com/us/app/word-cosmos/id1406652331
One Line – Hungry Animals by Tellmewow
https://apps.apple.com/us/app/one-line-hungry-animals/id1483030058
Merge Musician by PiG corp.
https://apps.apple.com/us/app/merge-musician/id1478595755
Cat School : Hope by pythonbro
https://apps.apple.com/us/app/cat-school-hope/id1462714624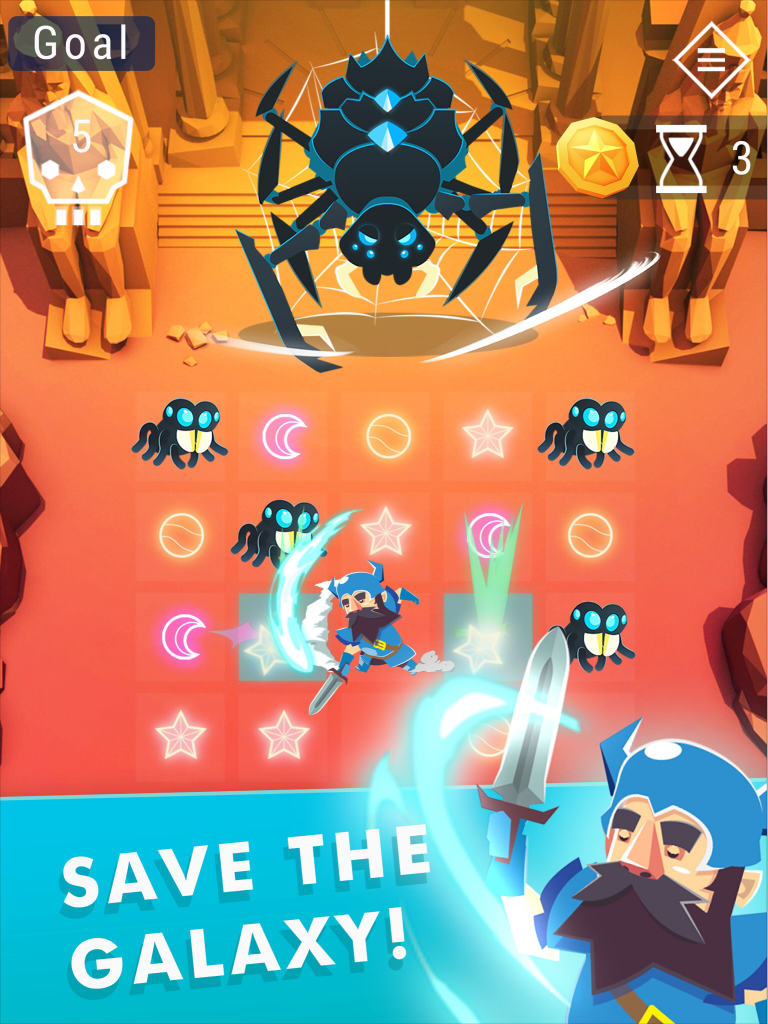 Starbeard by Jolly Good Games Limited
https://apps.apple.com/us/app/starbeard/id1188480720
GIGAFALL by tappei oonuki
https://apps.apple.com/us/app/gigafall/id1482777728
Utilizer Deluxe shooter match3 by Oleg Antipov
https://apps.apple.com/us/app/utilizer-deluxe-shooter-match3/id1400864574
Wild Life: Puzzle Story by Rogue Games
https://apps.apple.com/us/app/wild-life-puzzle-story/id1459200795
Yo! Tajo by ASNET
https://apps.apple.com/us/app/yo-tajo/id1481104721
Zombieland: Double Tapper by Sony Pictures Television
https://apps.apple.com/us/app/zombieland-double-tapper/id1457597952
---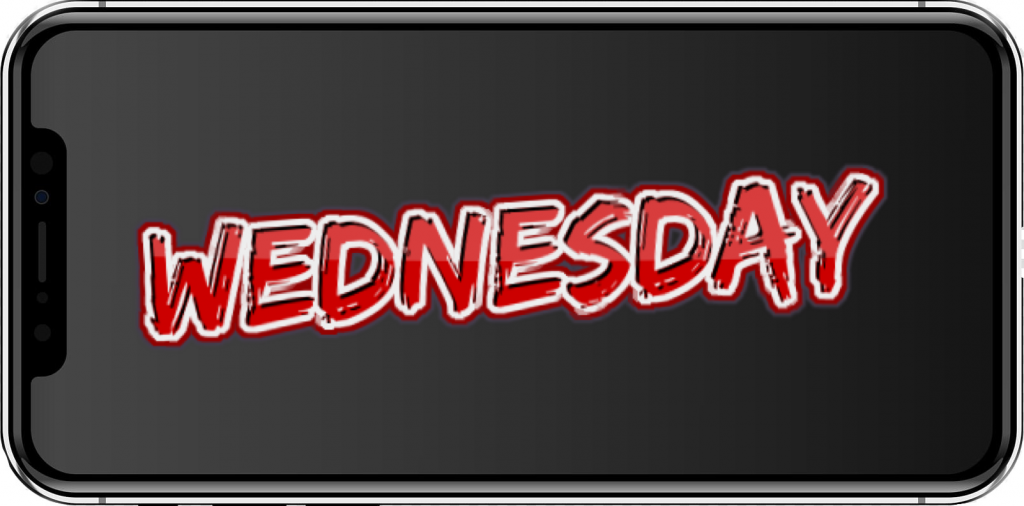 LAST CLOUDIA by AIDIS Inc.
https://apps.apple.com/us/app/last-cloudia/id1473588527
Butchero by Pragmatix Ltd
https://apps.apple.com/us/app/butchero/id1478679040
AFK Cats: Idle Arena by Pixel Federation Games
https://apps.apple.com/us/app/afk-cats-idle-arena/id1457963438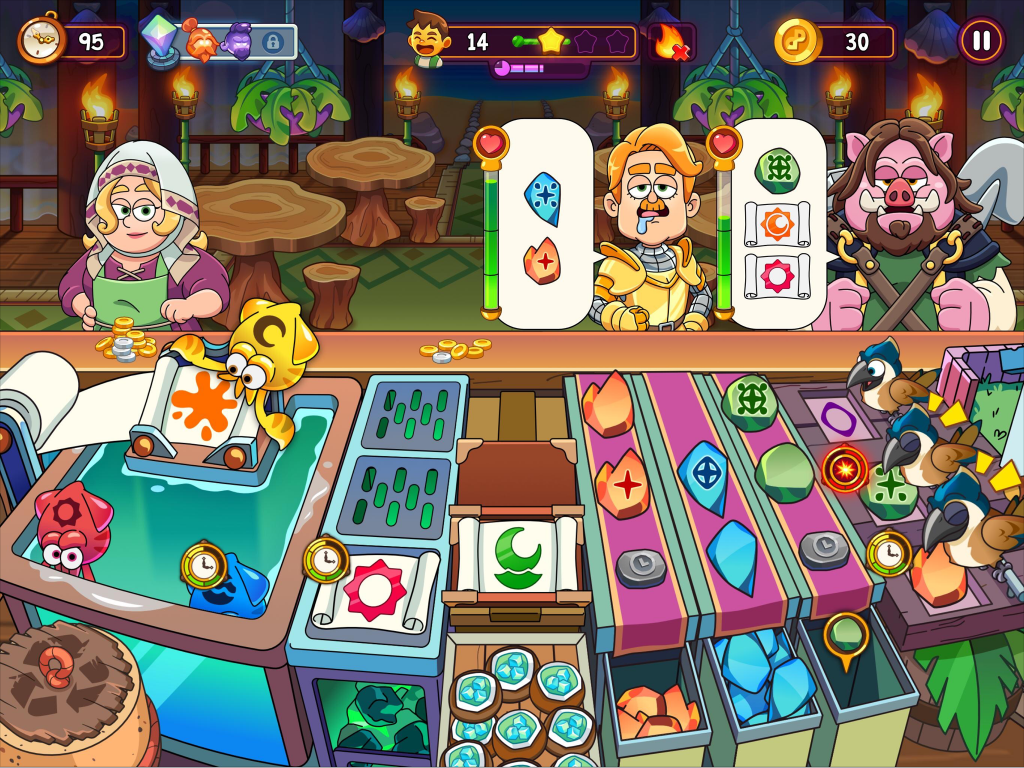 Potion Punch 2 by Monstronauts Inc.
https://apps.apple.com/us/app/potion-punch-2/id1463550435
Mirage Memorial Global by Efun Games Co.,Ltd.
https://apps.apple.com/us/app/mirage-memorial-global/id1471602262
Lumi Escape by Nanovation
https://apps.apple.com/us/app/lumi-escape/id1475434955
Drip Drop Game by Pickaxe Technology LLC
https://apps.apple.com/us/app/drip-drop-game/id1474203664
Symbian by ODDBOD GAMES
https://apps.apple.com/us/app/symbian/id956304962
Army Burst by Scimob
https://apps.apple.com/us/app/army-burst/id1483456621
BUBOKS by Dark Sandwich
https://apps.apple.com/us/app/buboks/id1483004620
Beat Batter by Youth telecommunications corporation
https://apps.apple.com/us/app/beat-batter/id1482619414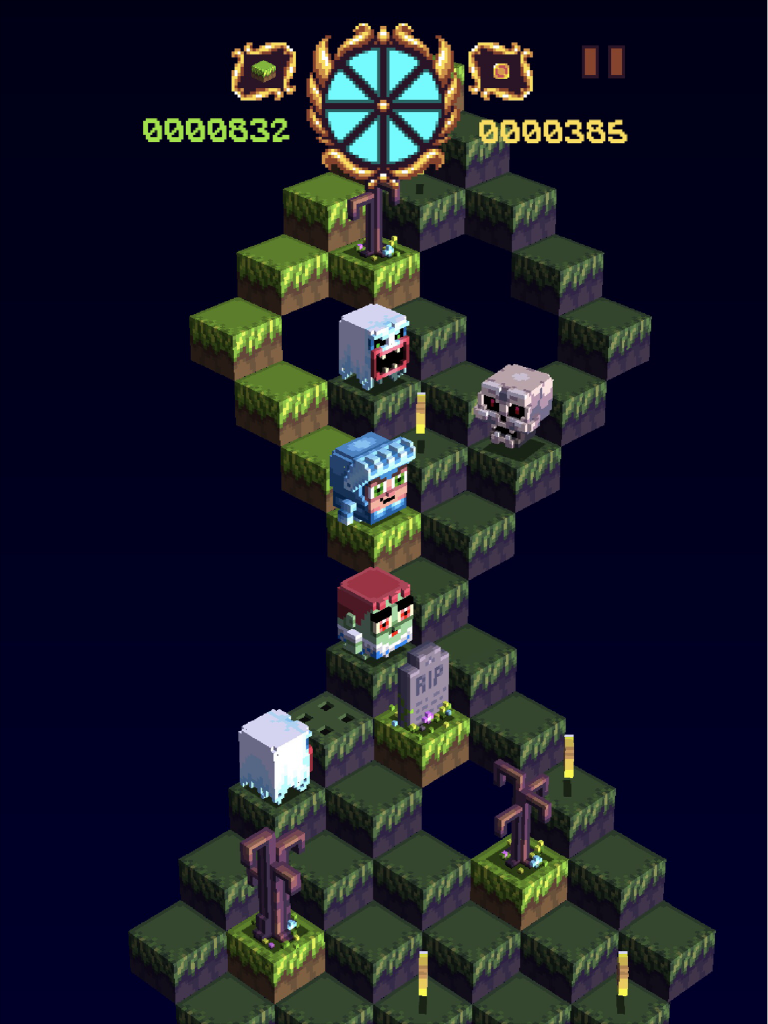 Knight Fright by ATOOI
https://apps.apple.com/us/app/knight-fright/id1472437373
Puzzle Crasher by yixin gao
https://apps.apple.com/us/app/puzzle-crasher/id1483430610
Lazy Farm by FutureBright
https://apps.apple.com/us/app/lazy-farm/id1483164127
My City : Island by Nexelon
https://apps.apple.com/us/app/my-city-island/id1479150553
WOCAISHI RAMBO by Hangzhou Qitan Network Technology
https://apps.apple.com/us/app/wocaishi-rambo/id1474957220
Frostfall by Dusk Games
https://apps.apple.com/us/app/frostfall/id1417448796
Stick Warriors 2 by FUNNII PTE. LTD.
https://apps.apple.com/us/app/stick-warriors-2/id1480976186
FlipEscape by Guangzhou Qianzhang Network Technology
https://apps.apple.com/us/app/flipescape/id1471108795
Seaside Farm by Manalot Games
https://apps.apple.com/us/app/seaside-farm/id1482279493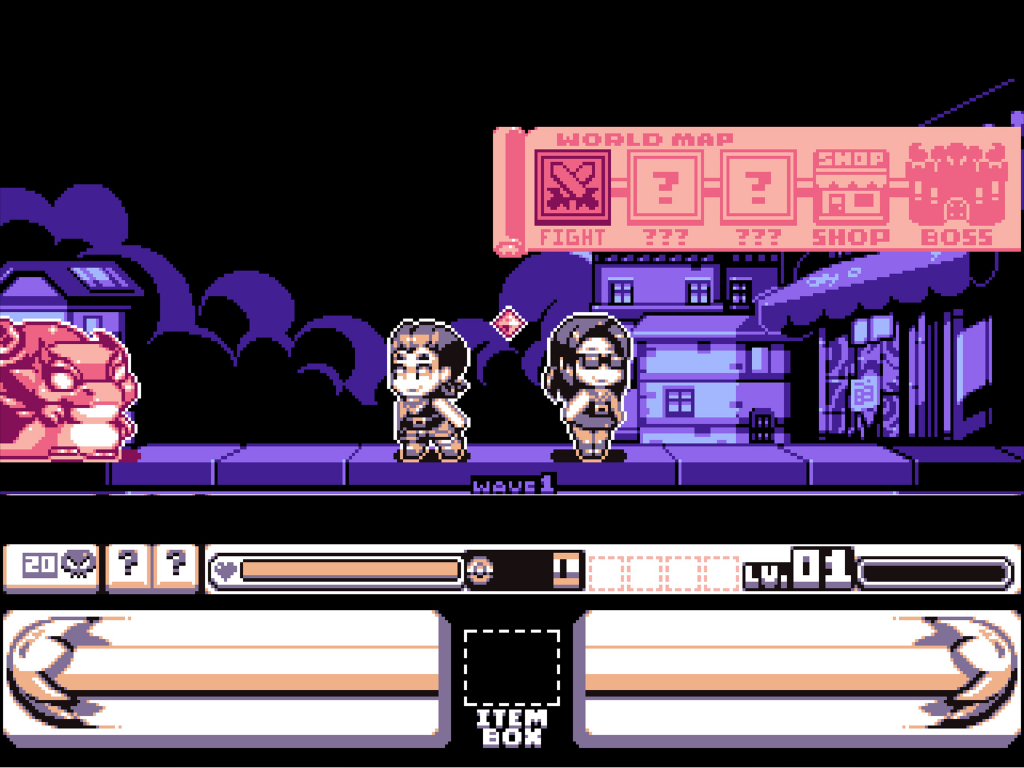 Crystal Guardians by Crescent Moon Games
https://apps.apple.com/us/app/crystal-guardians/id1464661607
Starlost – Space Shooter by Hoodwinked Games
https://apps.apple.com/us/app/starlost-space-shooter/id1475872542
Submarines by donghui li
https://apps.apple.com/us/app/submarines/id1483374751
Grate It! by Another Place Productions Ltd
https://apps.apple.com/us/app/grate-it/id1481069273
Octopus Prime by The Paper Robot LLC
https://apps.apple.com/us/app/octopus-prime/id1462944187
One Punch – LIMITED EDITION by SPRING GAMES
https://apps.apple.com/us/app/one-punch-limited-edition/id1479892127
Infiltrate 2 by Smash Game Studios LLP
https://apps.apple.com/us/app/infiltrate-2/id1456755915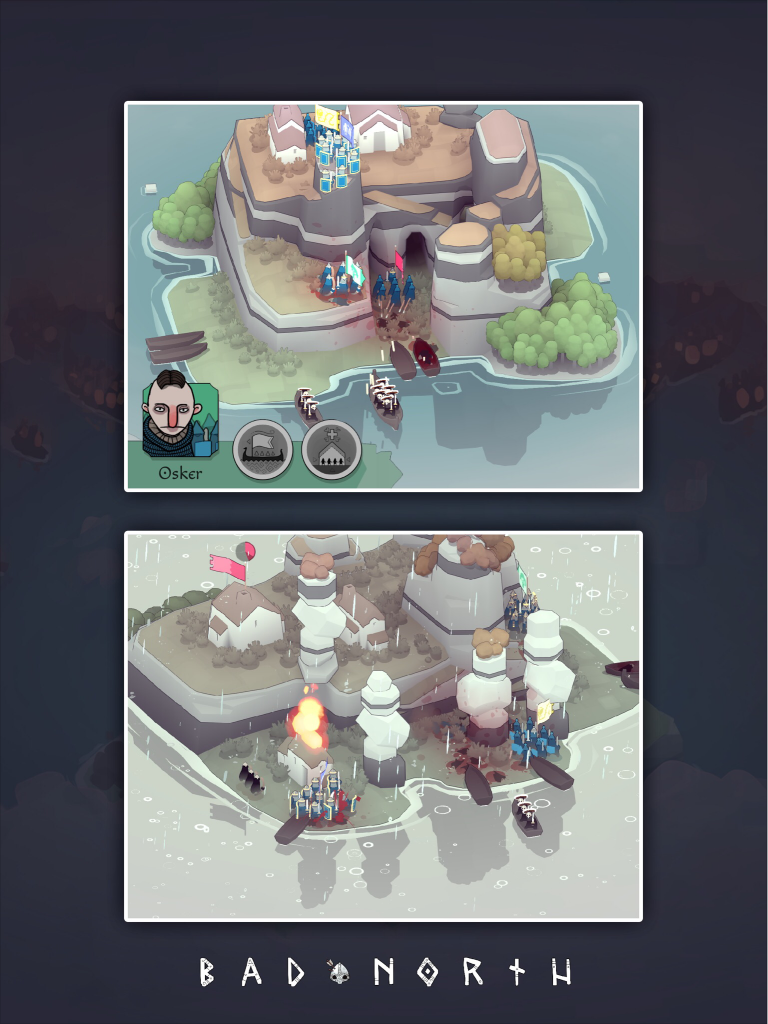 Bad North: Jotunn Edition by Raw Fury
https://apps.apple.com/us/app/bad-north-jotunn-edition/id1367121168
Desert Coyote Tank Runner by Evgeny Grishakov
https://apps.apple.com/us/app/desert-coyote-tank-runner/id1478374660
---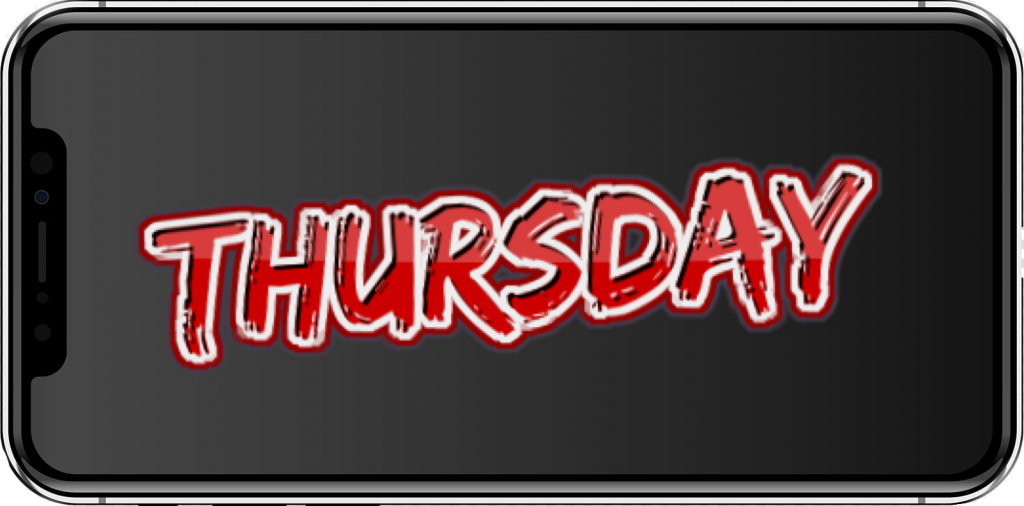 Crazy Warfare: Dead Killer by LE HONG NGOC
https://apps.apple.com/us/app/crazy-warfare-dead-killer/id1483003455
Zorbs Reloaded by AppRoarr
https://apps.apple.com/us/app/zorbs-reloaded/id1461708003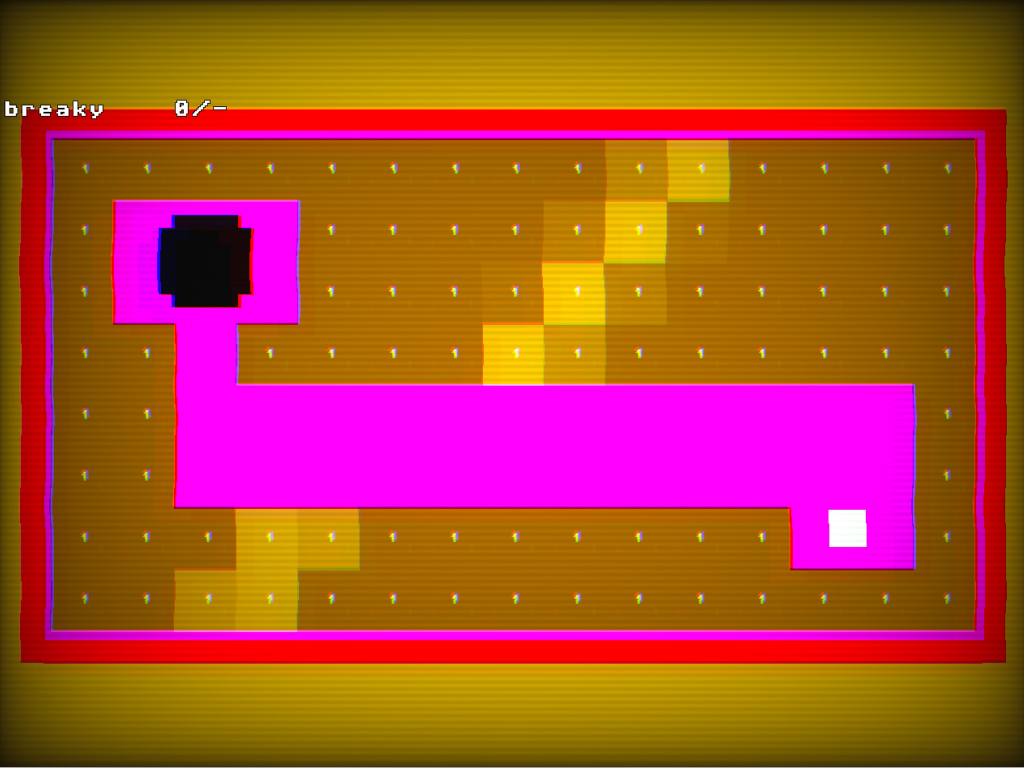 CHEAP_GOLF by Pixeljam
https://apps.apple.com/us/app/cheap-golf/id1376775173
Ant Doodles – Drawing Puzzle by mHero
https://apps.apple.com/us/app/ant-doodles-drawing-puzzle/id1483021750
Little Witchella by MixoGames Ltd.
https://apps.apple.com/us/app/little-witchella/id1483105012
Rotatic Lite by Rootcraft
https://apps.apple.com/us/app/rotatic-lite/id1481846858
Mining Gunz by Ice Storm
https://apps.apple.com/us/app/mining-gunz/id1475071767
Extreme Bowling! by Pronetis
https://apps.apple.com/us/app/extreme-bowling/id1483580239
Sheep Go Home by Pavel Katsnelson
https://apps.apple.com/us/app/sheep-go-home/id1483757120
Wordy Gator by Vincent Alcivar
https://apps.apple.com/us/app/wordy-gator/id1255589670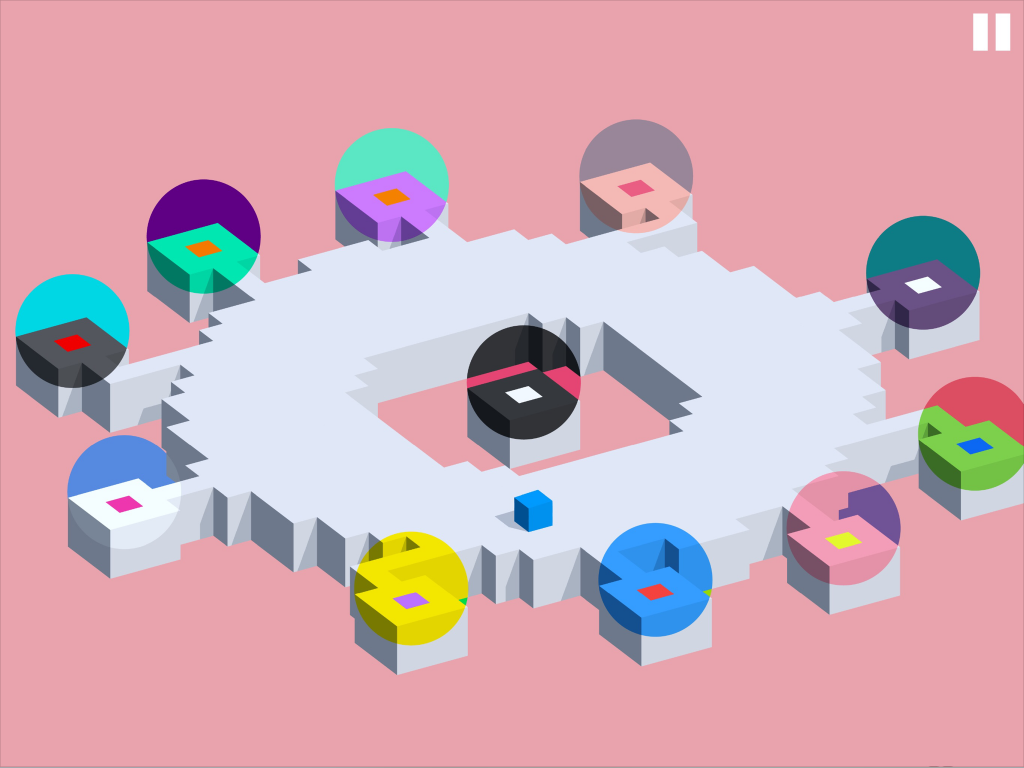 Vectronom by ARTE Experience
https://apps.apple.com/us/app/vectronom/id1479211065
Cool Strike by Nomadic Bear
https://apps.apple.com/us/app/cool-strike/id1482350954
Zoo Tower by SooJung Bae
https://apps.apple.com/us/app/zoo-tower/id1483014679
Bomb Escape: Tap To Escape! by Quoc Anh Tran
https://apps.apple.com/us/app/bomb-escape-tap-to-escape/id1483304180
Sonic Samurai by HappyGiant
https://apps.apple.com/us/app/sonic-samurai/id1453754471
Medieval by Graham Rusnak
https://apps.apple.com/us/app/medieval/id1483877422
Nitro RC by Barry Grandison
https://apps.apple.com/us/app/nitro-rc/id1477938182
Spinny by Victor Goerzig
https://apps.apple.com/us/app/spinny/id1483873891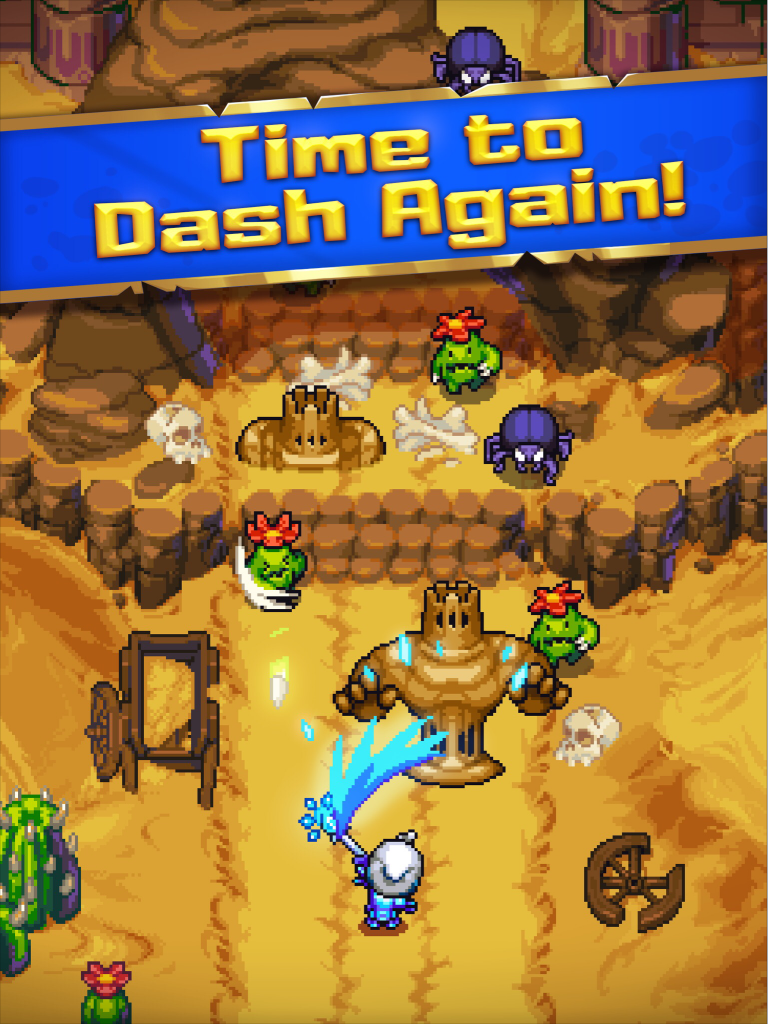 Dash Quest 2 by Tiny Titan Studios
https://apps.apple.com/us/app/dash-quest-2/id1479053547
---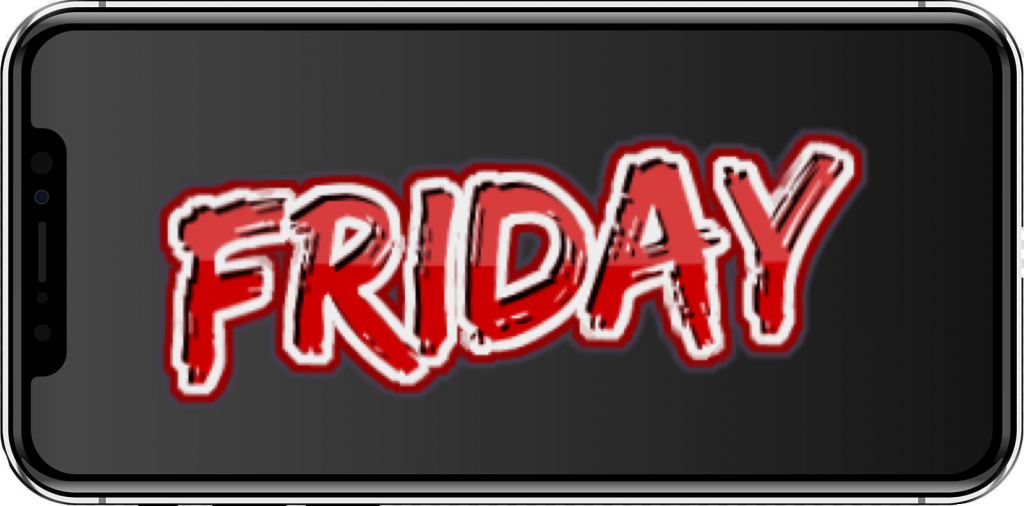 Runes of Dragon by Indofun Games Studio
https://apps.apple.com/us/app/runes-of-dragon/id1468619696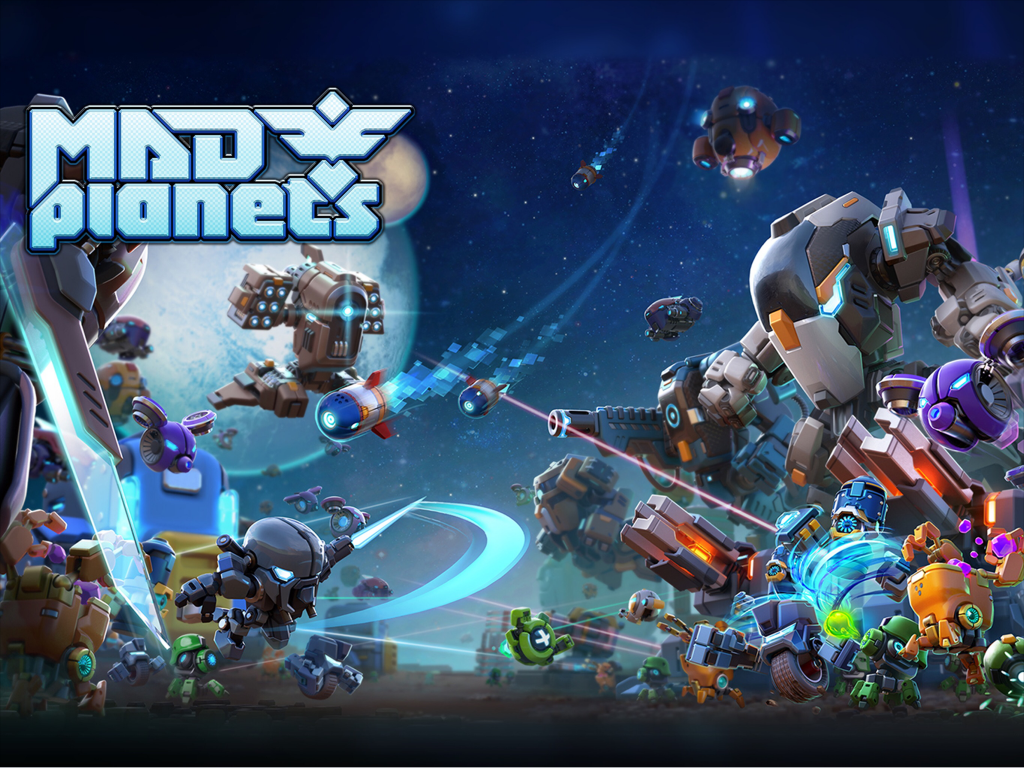 Mad Planets by Sharp Extreme
https://apps.apple.com/us/app/mad-planets/id1476513926
Super Dragon Attack by Uday Yadav
https://apps.apple.com/us/app/super-dragon-attack/id1480971902
Mission Ready by Honeywell International, Inc.
https://apps.apple.com/us/app/mission-ready/id1474644959
Seek Light by Shenzhen Suremore Technology Co., Ltd.
https://apps.apple.com/us/app/seek-light/id1483433362
Happy Stack! by Adam Alad
https://apps.apple.com/us/app/happy-stack/id1483728826
Ninja Delivery Puzzle by Vania Marita Oei
https://apps.apple.com/us/app/ninja-delivery-puzzle/id1481425833
BurningBasket by park ESM
https://apps.apple.com/us/app/burningbasket/id1483550555
Hit The Reds by Legal Radiation Team
https://apps.apple.com/us/app/hit-the-reds/id1482770439
Moon Lander for Watch by Orion Lukasz Gonerski
https://apps.apple.com/us/app/moon-lander-for-watch/id1481584375
Rip it Up by Funny i Games
https://apps.apple.com/us/app/rip-it-up/id1483590045
Dodgy Rocks by John Girvin
https://apps.apple.com/us/app/dodgy-rocks/id1481406605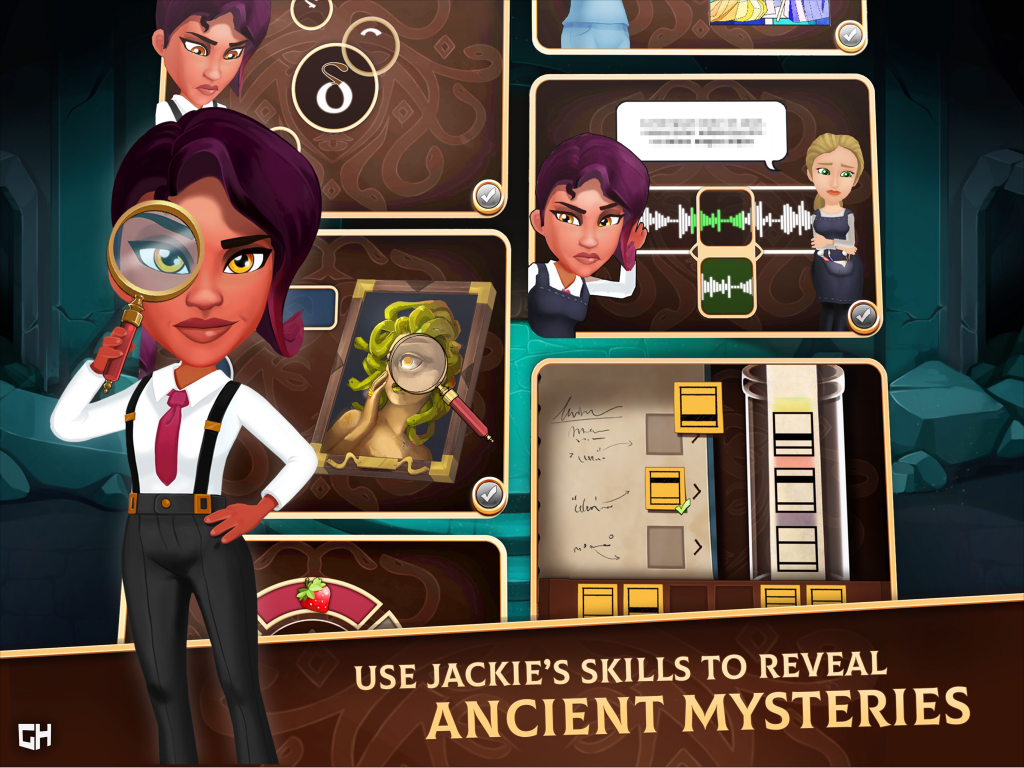 Detective Jackie – MyIt's stic Case by GameHouse
https://apps.apple.com/us/app/detective-jackie-mystic-case/id1444451745
Pocket Dungeons 3D by Lucky Kat Studios
https://apps.apple.com/us/app/pocket-dungeons-3d/id1483075948
monsterpark.io by 5minlab Co., Ltd.
https://apps.apple.com/us/app/monsterpark-io/id1484049133
DDDDIG! by Nanali
https://apps.apple.com/us/app/ddddig/id1478393218
Idle Chess by Soomi Games
https://apps.apple.com/us/app/idle-chess/id1478584457
HR Human Resource by Duke Hunter
https://apps.apple.com/us/app/hr-human-resource/id1483786678
TuiLaRescueJuliet by Asgard Matsen
https://apps.apple.com/us/app/tuilarescuejuliet/id1475349225
Vs. Octopus by Balrog Games
https://apps.apple.com/us/app/vs-octopus/id1479005282
DoO-TD by 杭州灰谷网络有限公司
https://apps.apple.com/us/app/doo-td/id1422650328
Solotron by Gordon Chen
https://apps.apple.com/us/app/solotron/id1476922811
Idle Zombie : Merge Game by GeniApps
https://apps.apple.com/us/app/idle-zombie-merge-game/id1481318288
---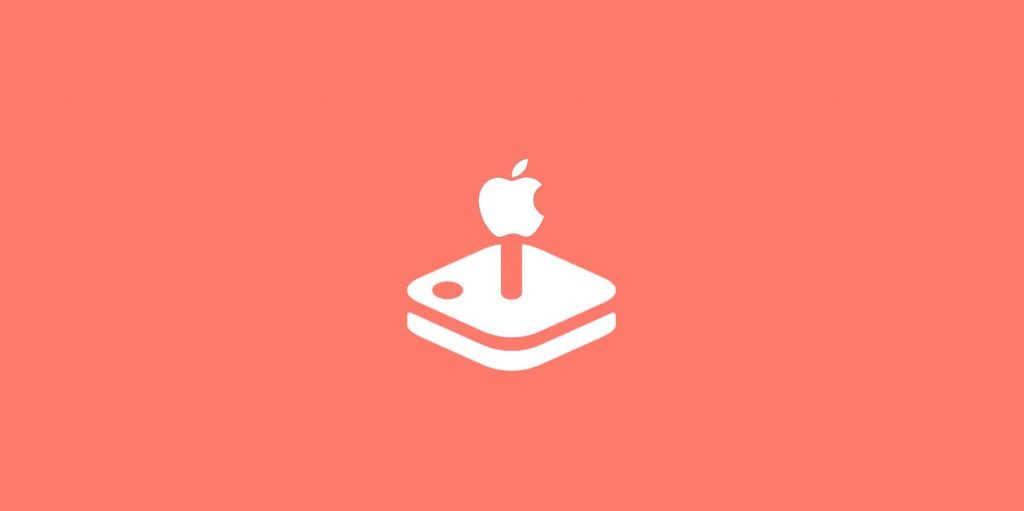 PAC-MAN Party Royale: https://apps.apple.com/us/app/pac-man-party-royale/id1465543094
Manifold Garden: https://apps.apple.com/us/app/manifold-garden/id1468951050
Things That Go Bump: https://apps.apple.com/us/app/things-that-go-bump/id1468921491
Ballistic Baseball: https://apps.apple.com/us/app/ballistic-baseball/id1453534391
---
(Congrats to all the developers and their teams that released a new game this week!)
NOEN (@hashtagNOEN)